Tony Malone – Alumni Hall of Fame Honoree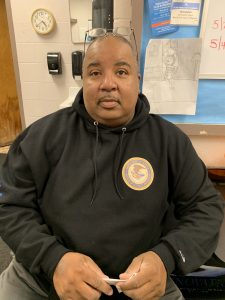 Phillip, affectionately known as "MoMo", Teddy, Mr. Malone or Tony, is currently employed as the Social Recreation Coordinator at the Boys & Girls Club Family Center in Springfield, MA. Tony is a staple in the Family Center community as generation after generation of individuals and families have been positively impacted and influenced by him. He is a former Keystone Club President and took his Youth of the Year 1980 achievement to another level, as he was a Family Center Member beginning in 1974 and has yet to leave.
As a leader at the Boys & Girls Club Family Center, Tony encourages and mentors program youth including the youth development professionals that also work with Club members. Tony understands and embraces the Club Mission "To enable all young people especially those who need us the most to reach their full potential as productive, caring and responsible citizens".
Tony began his career in human services over 30 plus years ago. He has operated in the areas of social recreation, athletics including referee, transportation as a driver for youth and adults, and a consistent volunteer for all entities or organizations he is passionate for. Other professional Club accomplishments included Coaching Awards, Billiard, Ping Pong and Bumper Pool Championships to name a few.
Tony 's truly dedicated to Springfield's youth. He has bared witness to the personal and professional accomplishments of his mentees, in seeing them become successful adults. This success includes but is not been limited up to learning working alongside former President Barak Obama.
Anyone who knows Family Center, knows "MoMo." He knew years ago of the BGCA mantra…."Great Futures Start Here" and has embraced it year after year.