Power Hour:
Making Minutes Count helps Club members ages 6-18 achieve academic success by providing homework help, tutoring and high-yield learning activities and encouraging members to become self-directed learners. Printed program materials include a resource guide for program coordinators, homework helpers and tutors and a poster-sized Power Points chart for tracking and rewarding participants' progress.

Science:
DIY STEM is a hands-on, activity-based STEM curriculum which connects youth aged 9 to 12 to science themes they encounter regularly. Special attention is paid to connections of theory and application and the common interactions members have with these scientific principles. DIY STEM currently includes five modules: Energy and Electricity, Engineering Design, Food Chemistry, Aeronautics and Robotics. A sixth module, Science of Sports: Football, was made available in late 2016.

Essentials Technology Program:
Essentials are engaging and exciting project experiences that provide members of all ability levels with a foundation of technology skills that explore three central themes: building, exploring and communicating. Staff can tailor their members' experiences by selecting from over 40 activities designed for beginner, intermediate and advanced levels. Each activity takes about 45 minutes to complete, although some may require more time depending on the members' interest and passion levels.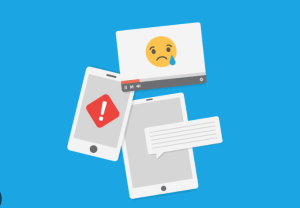 NetSmartz Workshop:
Together with Sprint, BGCA has developed these materials to help Clubs and Youth Centers address the perils that youth commonly encounter online and encourage positive dialogue with adults about internet safety.
Bullying is a serious concern among youth today and with the steady expansion of the cyber world, bullying has moved beyond a face-to-face problem. Oftentimes cyber bullying takes place through text messages and on social media sites, which allows mean-spirited behavior to follow kids outside of school or other social environments. Cyber bullying can be a one time thing, but often is done over a long period of time and occasionally anonymously.​

Bridging the Gap:
Bridging the Gap is a teen in transition program. BTG goals include grade improvement in Reading/ Literacy and Math by at least a half letter grade per year, and decrease absenteeism and tardiness to five or fewer days per year. G.P.A and school attendance.  The program builds character and leadership so they learn to be productive Citizens. By fostering a positive outlook on life and education they learn how to have a sense of pride in the community. Career and goal setting.
We offer Academic support, Mentoring, Community Service Projects, College Tours, Team Building Activities, and Fun.  Meet and socialize with peers two days a week, Tuesday, Thursday or Wednesday, Friday 6:30pm – 8:30pm