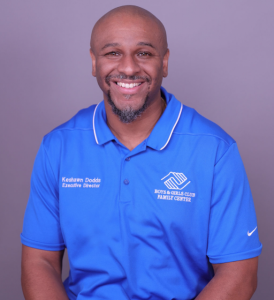 Welcome to the Boys and Girls Club Family Center!
Located at 100 Acorn Street, the Boys & Girls Club Family Center is committed to giving our youth the most optimal club experience that they can have. We understand that our youth are our future leaders. Our mission statement says it all: "To enable all young people, especially those who need us most, to reach their full potential a productive, caring and responsible citizens."
Our focus is to make sure that each and every person that comes through our doors understands that we are here for them as a family and will do our best to provide the best services for them.
We are proud to provide the programming that our community needs. From our full day Pre-School to our after school youth program, to our evening teen program and our summer sessions, we keep our doors open seven days a week for the community to utilize. Being rooted in the heart of Springfield, MA, we pride ourselves as being city's best neighbor, but also like that we help the community become a true family. Our outreach through community service and also educational programs, we work tirelessly to give people options to better their lives.
We welcome all people to come experience being part of the Boys and Girls Club Family Center. We are the place where
"Great Futures Start Here!"